---
Submit DIYLC File For Custom Hoffman Circuit Board
Hoffman Amps can turn your DIYLC (Do It Yourself Layout Creator) circuit board drawing into a perfectly sized eyelet or turret board. Just go to his DIYLC to circuit board webpage and submit your DIYLC file. DIYLC is a freeware program for creating electronic layouts. It's what I use for all the layouts on RobRobinette.com.
If you don't use DIYLC you can design your turret or eyelet board on this Hoffman circuit board design page and Hoffman will build the custom board for you.
Doug Hoffman also offers up a library of DIYLC circuit board files which can save you a crap ton of time when laying out an amp. Check out the Hoffman DIYLC Library here and his forum page about DIYLC files.
---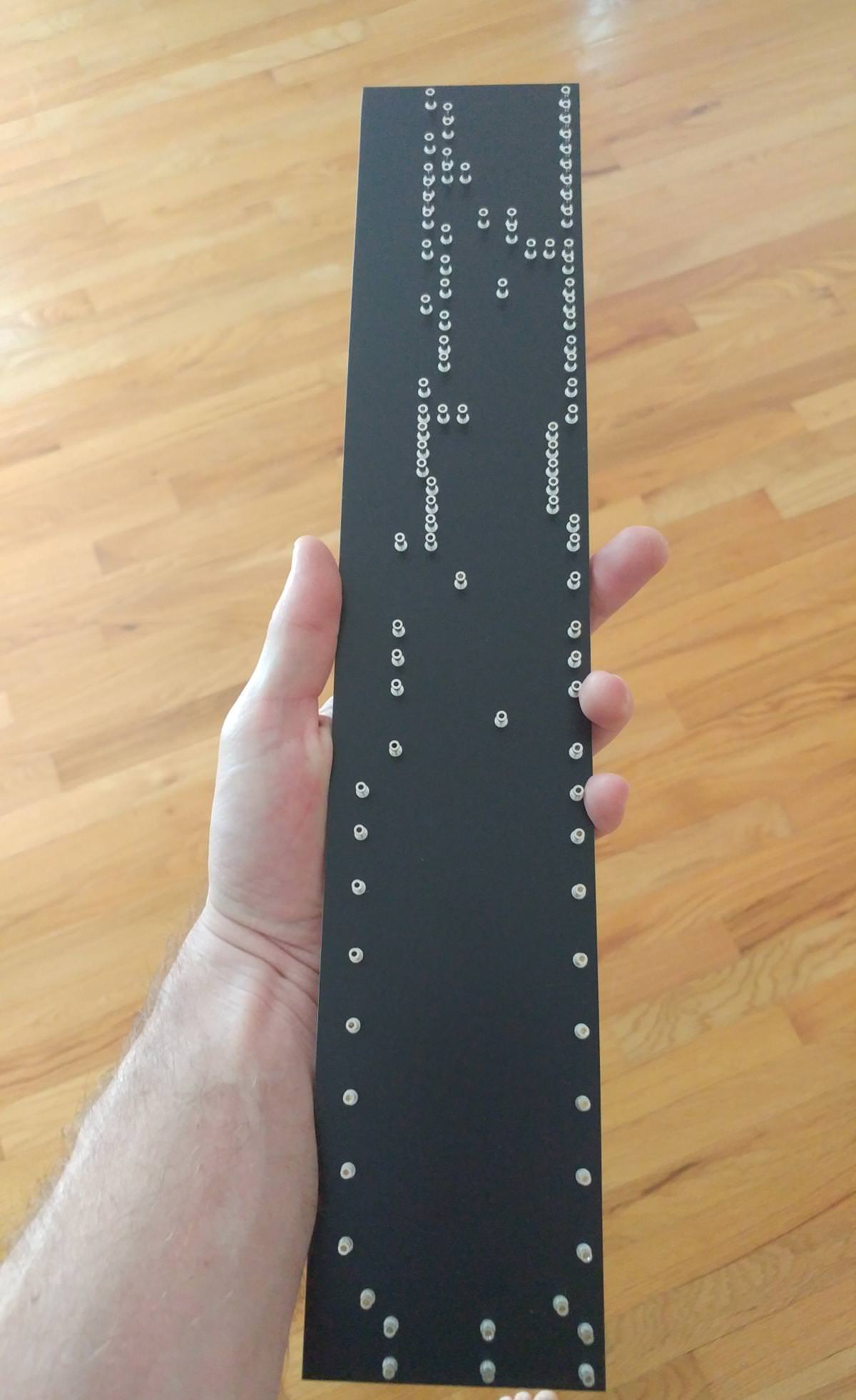 Perfect! This 16.5" x 3.125" turret board cost $44.68, of which about $13 is Hoffman's labor and a $5 setup fee. Graphic by sds1 @ TDPRI.
---
Comments and corrections are always welcome at robinette at comcast dot net.
---
[ How Tube Amps Work ] [ How the 5E3 Deluxe Works ] [ 5E3 Deluxe Mods ] [ Deluxe Models ] [ Amp Troubleshooting ] [ 5F6A Bassman Mods and Info ] [ How the AB763 Deluxe Reverb Works ] [ AB763 Mods ] [ DRRI & 68 CDR Mods ] [ Tube Bias Calculator ] [ Overdrive ] [ Deluxe Micro Amp ] [ Bassman Micro Amp ] [ Champ Micro Amp ] [ My 5E3 Build ] [ Reverb & Tremolo ] [ SixShooter ] [ Spice Analysis ] [ VHT Special 6 Ultra Mods ] [ Telecaster Mods ] [ Android Tube Bias Calculator App ] [ The Trainwreck Pages ] [ Fender Input Jacks ] [ B9A Prototype Board ]